A Different Approach
At Caiman & Co., we believe the spirit under which your company was formed is a vital part of its future growth. We help you design and implement an IT infrastructure and a security & surveillance infrastructure that complements your business.
With over 20 years in the IT industry, we have learned to listen to our clients and then formulate a solution that best serves them.
Though our services are divided into IT infrastructure design & implementation, IT support, security and surveillance and Point of Sale equipment, we treat all our clients as individuals and don't think a one-sized-fits-all solution will work. We'll help you develop a customized plan to your unique position.
Quality Over Quantity
A company's move to invest in new or additional technology is a move to make itself more efficient. But efficiency is only achieved if the right equipment and software is chosen to bring the highest return on investment. A lot of money is wasted if the wrong choice is made or if a "one size fits all' mentality is chosen. We believe efficiency comes about with understanding a client's business and understanding the future goals.
We align ourselves with industry-leading vendors why deliver time-proven equipment and reliable software and who can also deliver to us the support needed for their products to reduce turn-around times in the events their is a problem.

Administration & End User Support
We give your employees the confidence in knowing that their IT equipment is fully functional, is on a solid network and that there's someone to contact if there's ever an issue.

Surveillance
A sense of security is paramount in doing business. Keep tabs on your assets, employees and the traffic through your business from anywhere in the world.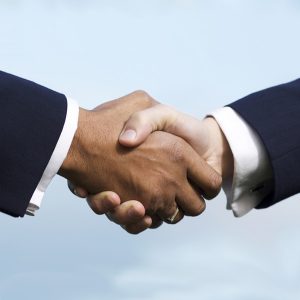 Determined to create something better, our company was formed to help small businesses reach that next level with the right IT solution. With more than 20 years in the IT industry, we have been able to anticipate client growth and offer them the solutions that promote growth and provide good value for more with good return on investments.
We believe that our company grows when our clients grow and this is why we're always happy to go above and beyond for your company, using our expertise and network of vendors to develop the perfect IT solution so your company can realize an amazing level of dynamic growth.
Within recent years, with the advent of new surveillance technology, IT and surveillance have merged. This new marriage has been solidified with the introduction of IP based surveillance cameras and Network Video Recorders (NVRs). We have jumped into this arena, whole-heartedly, offering our customers this integration into their IT networks.